2020 Virtual Dog Show
Rules and Regulations for the 2020 Virtual Dog Show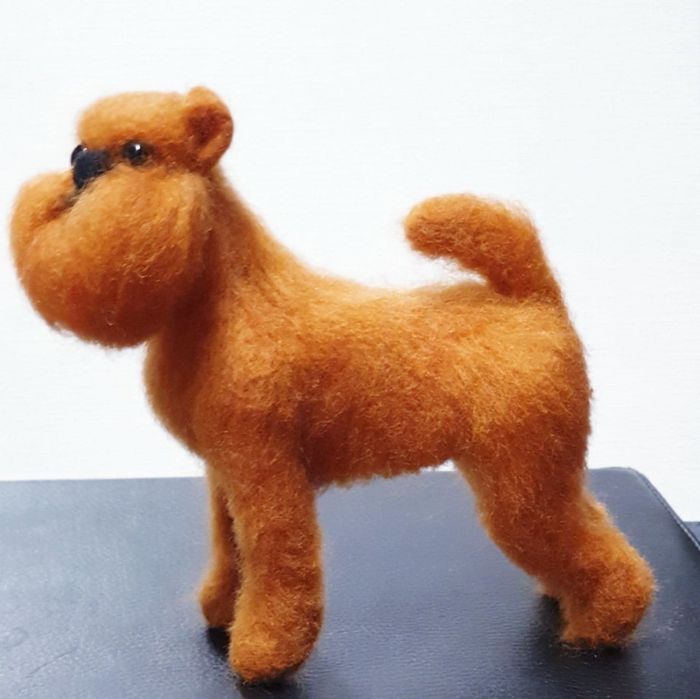 Show opens on Sunday 20 September 2020 / closes on Sunday October 4th.
Judge will be Ms Kelly Pilgrim-Byrnes from 7 to 1 Photography in Western Australia.
Entry fees - $5.00 for three image entries. Payable by direct debit for Australian entrants, PayPal for Overseas entrants. (Direct debit details Griffon Bruxellois Club of Victoria Inc. BSB 633-108 A/C no. 119960540 ref:vshow/ your last name, PayPal for O/S members

[email protected]

*add $1.00 for fees
10 classes to choose from…see below for details
There will also be a 'People's choice' award where members can nominate which winner from the classes they love best. This section will be placed on our Facebook page after the class winners are named. It will stay open for 4 days and the winner will be announced at the same time as the BEST IN SHOW which will be judged by Kelly Pilgrim-Byrnes.
No professional images of dogs allowed except an image taken by a professional photographer of their own Griffons and entered by that person. (A Professional photographer is deemed to be a person who has a photography business and earns a living from that business)
Each class winner will receive a $10 gift voucher. Best in a Show will receive a 3D Felted Griffon made by Kathy Grass (Winner can choose pose etc.) People's choice award winner will also win a 3D felted Griffon.
The judge's decisions will be final.
All entries are to be sent to Kathy Grass via email at [email protected] in a jpg format with Class, Owner's name, names of dog/dogs, names of any humans in the image, year photo taken and receipt of payment for entry fees.
By entering the competition, members are declaring that the images entered have not been taken by a professional photographer and that they have ownership rights over the image or have permission to use the photo from the owner (A signed declaration will need to be included if the image is owned by another person other than the person entering the competition)
Images entered need to be of or include the member's own dog/ dogs.
If any humans are included in photos it is understood that these people have given permission for their image to be included in the competition. The club takes no responsibility for this. The onus is on the entrants to ensure that this is the case.
Classes include the following....
Class 1 Best Head study image
Class 2 Best Rough Griffon image
Class 3 Best Smooth Griffon image
Class 4 That Griffon 'Look'! image
Class 5 Best Veteran image (10 yrs. and over)
Class 6 Fun/ Funny times! Image
Class 7 Family photo image..this can include humans, other dogs and other animals
Class 8 Best Dress up image (can include a fun caption)
Class 9 COVID-19 / 2020 related image (can include fun caption)
Class 10 The power of a Griffon! Image (This is open to your interpretation – it could be related to how well your Griffon relates to other animals/ humans or capturing a clever moment – what ever the 'story' is, it needs to be easily interpreted by the viewer. )
P.S. we have deliberately avoided a cutest puppy class…as all Griffon puppies are cute and adorable, so to designate one as the cutest would just be too hard for any Griffon loving judge! Of course, puppies can be entered in every class except veteran!